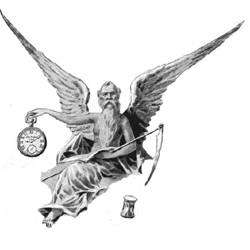 Old Father Time
Accutron Repair
Mail In Form

PO Box 1265
101 Airstrip Road
Kill Devil Hills, NC 27948
watchmakers@oldfathertime.com
(252) 371-1656




"
FIRST!!,
BOO
KMARK

This Page
for Easy Access Next Time You Visit "
...then, Check our Shop Calendar Before Shipping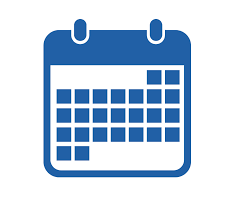 Mailing Address
*
F
irst
N
ame
*
MI
*
Last Name
*
Address
Suite or Unit #
*
City
*
State
*
ZIP + 4
-
*
Indicates Required Field
This should be the address used for your Credit Card Statement
*Sorry, we no longer accept International Repairs (including Puerto Rico and the Virgin Islands)
Shipping Information

(If Different from Mailing Address above)


(We cannot deliver restored watches to PO Boxes)
*
F
irst Name
*
MI
*
Last Name
Company Name
*
Address
Suite or Unit #
*
City
*
State
*
ZIP + 4
-
Repair Item Information
Describe the Item You're Sending In
Serial Number
(If Available)
Comments
(List here what you'd like us to pay particular attention to)
Please note: We do not restore the Accutron 221 Ladies models or the Quartz 2192 series models.
Repair Warranty Information Link
Payment Method Information
The Estimate fee of $65 must accompany your watch

.
This can be by check or credit card, whichever you prefer. An Estimate Fee is charged ONLY if you decide NOT to have the watch repaired. It covers the return shipping/insurance and the watchmaker's time in evaluating. An additional bank card fee is applied for credit/debit cards. I'm sorry we cannot accept Postal Money Orders.

Personal Check
(Include your $65 check Payable
to Old Father Time with the Watch)

MasterCard or VISA
(Complete Below)
I'm sorry, we don't accept American Espress


Credit Card Number
Exp. Date
(any format)
Card ID Number
(
where can I find this
)
Name as it Appears on Your Card
Signature _______________________________________________________ Date __________________________
CLICK HERE for Your US Postal Service Shipping Label for Your Package


or


CLICK HERE for Your FEDEX or UPS Shipping Label for Your Package
Next, Print Your Repair Form & Shipping Label


Instructions
1) Complete the form on your screen, then print (SEPARATE REPAIR FORMS for each watch being submitted)
2) Sign the credit card information section, or attach your personal check (your choice).
3) Package watch securely and Include your repair form in the box when shipping.
4) Cut out the shipping label above and affix it to your package.
5) Please remember not to send your original or manufacturer box or material as it will be discarded. Batteries will also be discarded.

> I'm sorry, but we no longer handle International repairs, (unless with a US Agent)
> WE DO NOT offer services to the Jewelry Trade
> Packaging and shipping suggestions can be found HERE
> Click these links for: Repair WARRANTY or Company Policies
> After affixing your label, you can discard this page, (no need to send this page with your watch).